Register Now for the 4th Annual JCLL Conference
Themed Sessions on Reading and Writing Across the Curriculum
Barbara O'Connor is the author of sixteen novels and biographies for children. Drawing on her Carolina roots, Barbara's novels have a distinctly Southern voice. Her books have received many distinctions, including ALA Notable, NCTE Notables and Parents Choice Gold Awards and have been nominated for young readers' choice awards in 38 states.
Barbara O'Connor has met with resounding applause from reviewers for her latest novel for children, The Fantastic Secret of Owen Jester. The New York Times Book Review said, "O'Connor has perfect pitch in this comic adventure, which ends with a happy resolution everyone, even the frog, can live with." School Library Journal's starred review said, "This tale of summertime adventure will be a hit with readers year round." Kirkus Reviews also gave the book a star and described it as "a lovely read that perfectly captures the schemes and plans of school-age kids in the long days of summer."
Closing Keynote Speaker Author Candace Fleming
Candace Fleming awarded herself the Newbery Medal in fifth grade after scraping the gold sticker off the class copy of
The Witch of Blackbird Pond
and pasting it onto her first novel—a ten page, ten-chapter mystery called
Who Done It?
She's been collecting awards (her own, not Elizabeth George Speare's) ever since.
Today, Candace is the versatile and acclaimed author of more than twenty books for children, including the Boston Globe/Horn Book Award-winning biography, The Lincolns; the bestselling picture book, Muncha! Muncha! Muncha!; and the beloved Boxes for Katje.
Break Out Session Presenters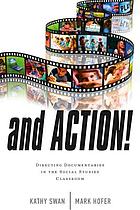 Dr. Mark Hofer is a associate professor of technology at The College of William & Mary. His research is in the areas of teacher knowledge development for effective technology integration and the integration of technology in the social studies.
His latest co-authored book,
And Action! Directing Documentaries in the Social Studies Classroom,
provides social studies educators with the background knowledge, conceptual understanding, and tools necessary to design and
facilitate classroom documentary projects in the K-12 social studies classroom.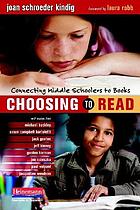 Joan Kindig
is an associate professor of reading education at James Madison University. She is co-author of the Reading Advantage series, a supplemental reading series for struggling, older readers and has served on numerous ALA committees including the Caldecott and Newbery committees and is currently serving on Teachers' Choice for IRA. Joan is on the editorial board of Capitol Choices, a book selection committee that creates a list of noteworthy books for children from preschool through high school.

In her book, Choosing to Read: Connecting Middle Schoolers to Books, she shares the secrets of how to turn your reading program into one that allows for student choice, entices children with books that are relevant to their lives, and turns kids into real readers. This conversational text has everything you need to jump-start kids reading by harnessing their social life and providing meaningful texts.
Beth Estill
is a reading specialist at Malibu Elementary School in Virginia Beach and was named the 2012 Virginia State Reading Association's reading teacher of the year. She is a heavily sought after consultant and adjunct professor for several colleges. Considered by many is the "reading teacher's teacher," Beth is a passionate advocate for excellent reading instruction.
With this amazing program of authors and presenters, this conference is sure to offer a day full of joyful learning, connecting, and collaborating around children's literature!
Click on the
registration and housing
tab on the top of this website and register for the conference today.
If you have any questions or comments about the conference or information on this website, please contact
Denise Johnson.