Register Now for the 3rd Annual JCLL Conference
Themed Sessions on Nonfiction
Opening Keynote Speaker Author/Illustrator Don Brown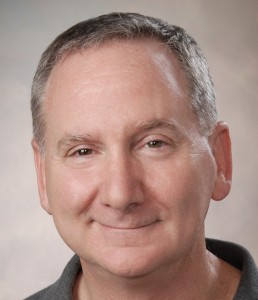 Don Brown
is the award-winning author and illustrator of many
picture book biographies. He has been widely praised for his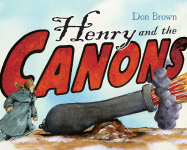 resonant storytelling and his delicate watercolor paintings that evoke the excitement, humor, pain, and joy of lives lived with passion.
School Library Journal
has called him "a current
pacesetter who has put the finishing touches on the standards for storyographies."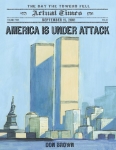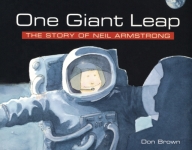 Don connects history to student's lives. He introduces them to the struggles of real people, and explores the nature of perseverance and its importance to achievement.

Don connects writing books to school work. He reminds students that writing and research follow the same principles whether they are for a publisher or a school assignment.
Closing Keynote speaker author Steve Sheinkin
Steve Sheinkin
i
s the author of several history books for young people. His most recent is
Bomb: The Race to Build — and Steal — the World's Most Dangerous Weapon,
which won a 2013 Newbery Honor
.
"Sheinkin weaves together tales of scientific and technological discovery, back-alley espionage, and wartime sabotage in a riveting account of the race to build the first atomic weapon.... A must read" (Publisher's Weekly).
His previous book,
The Notorious Benedict Arnold: A True Story of Adventure, Heroism, &
Treachery,
won the 2012 YALSA Award for
2011 Boston Globe-Horn Book Award for Nonfiction
.
"A brilliant, fast-paced biography that reads like an adventure novel... one of the most exciting biographies young readers will find" (
Kirkus).
Excellence in Nonfiction and the
Breakout
Session Speakers
Susan Stockdale
is the author and illustrator of children's picture books including
Stripes of All Types
,
Bring On the Birds
and
Fabulous Fishes
. Her books celebrate nature with exuberance and charm and have won awards from the American Library Association, Parents' Choice, the National Science Teachers Association, and Bank Street College of Education.
Stockdale's engaging rhymes and bright, bold illustrations elicit praise.
The
Washington Post
exclaimed, "If the paintings are the feast, Stockdale's words are the dessert." Her distinctive animal imagery is now featured on puzzles, notecards and other products sold worldwide. She lives in Chevy Chase, Maryland where she is currently working on a picture book about spotted animals.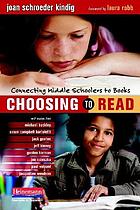 Joan Kindig
is an associate professor of reading education at James Madison University. She is co-author of the Reading Advantage series, a supplemental reading series for struggling, older readers and has served on numerous ALA committees including the Caldecott and Newbery committees and is currently serving on Teachers' Choice for IRA. Joan is on the editorial board of Capitol Choices, a book selection committee that creates a list of noteworthy books for children from preschool through high school.

In her book, Choosing to Read: Connecting Middle Schoolers to Books, she shares the secrets of how to turn your reading program into one that allows for student choice, entices children with books that are relevant to their lives, and turns kids into real readers. This conversational text has everything you need to jump-start kids reading by harnessing their social life and providing meaningful texts.
Beth Estill
is a reading specialist at Malibu Elementary School in Virginia Beach and was named the 2012 Virginia State Reading Association's reading teacher of the year. She is a heavily sought after consultant and adjunct professor for several colleges. Considered by many is the "reading teacher's teacher," Beth is a passionate advocate for excellent reading instruction.